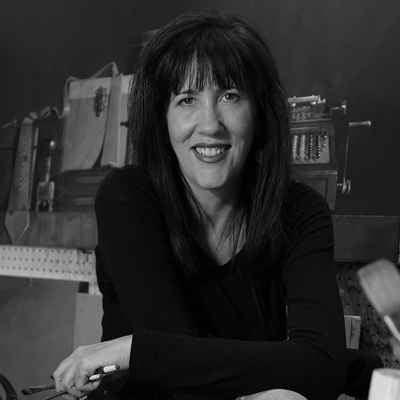 Wendy Chidester works out of her two studios in Salt Lake City and Helper, Utah. She studied drawing and painting at the University of Utah, graduating with a BFA in 1988. Subsequently, she continued her studies under renowned artists David Dornan and Paul H. Davis in 2006-2007 at the Helper Art Workshops.

Painting is Wendy's passion. Her contemporary still life paintings depict a historical view of objects and machines that have been lost in the passage of time and the advancement of technology. Her paintings of obsolete machines, worn and outdated luggage, used books, and tried but true toys are filled with reverence for the human ingenuity they represent and for the inherent beauty of the objects themselves. She's constantly searching for subject matter that excites her to the point of painting the objects in order to bring them back to life. The objects are presented as relics from the past, staged formally like icons against a dignified background color.

Wendy says, "I love looking for old, worn objects (in antique shops and junk yards) to inspire me to paint. Things that have been replaced and forgotten make great subject matter for my paintings. These objects become the focal point of much of my artwork. I try to bring new life to old objects and evoke memories of days past in each painting. I enjoy making the painting surface as rich and as interesting as the objects themselves. I capture the wear of age by scratching into the painting surface, flicking paint and applying multiple glazes making the object appear to have endured on canvas what it has endured in real life. When reviewed at close range, the paintings reveal a quality of painterly abstraction, but from a distance they become almost photographically real.

Wendy has won several local and national awards and has her work in private and corporate collections worldwide.